The woman with piercing blue-eyes and he beautiful daughters who were abandoned by their father because of their eye colour have been given a whole new life.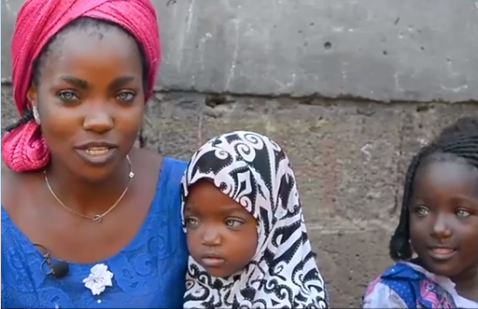 New photos of the mother and her children hit the internet and the photos were stunning.
Risikat who is from Kwara state, went viral recently after a Nigerian lady shared the story of how Risikat's husband abandoned her and their kids because they have blue eyes.
See the stunning photos below ;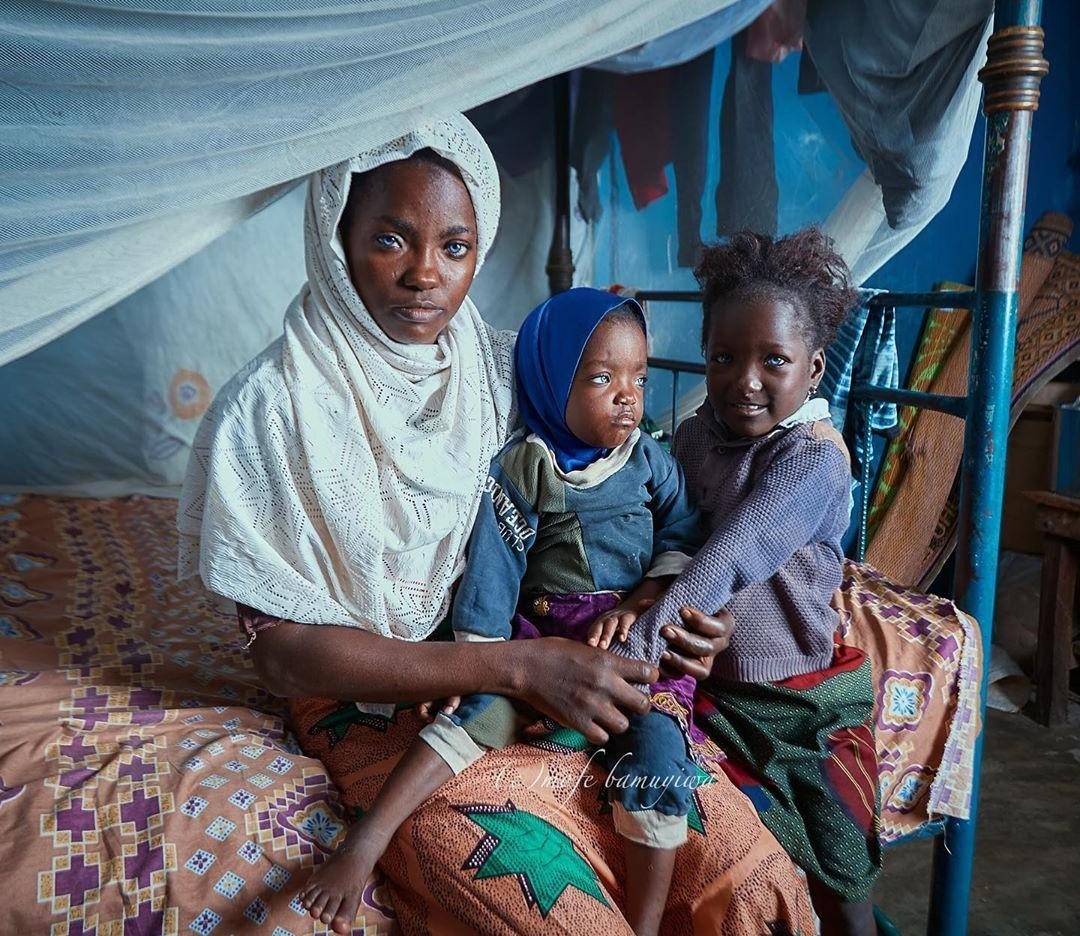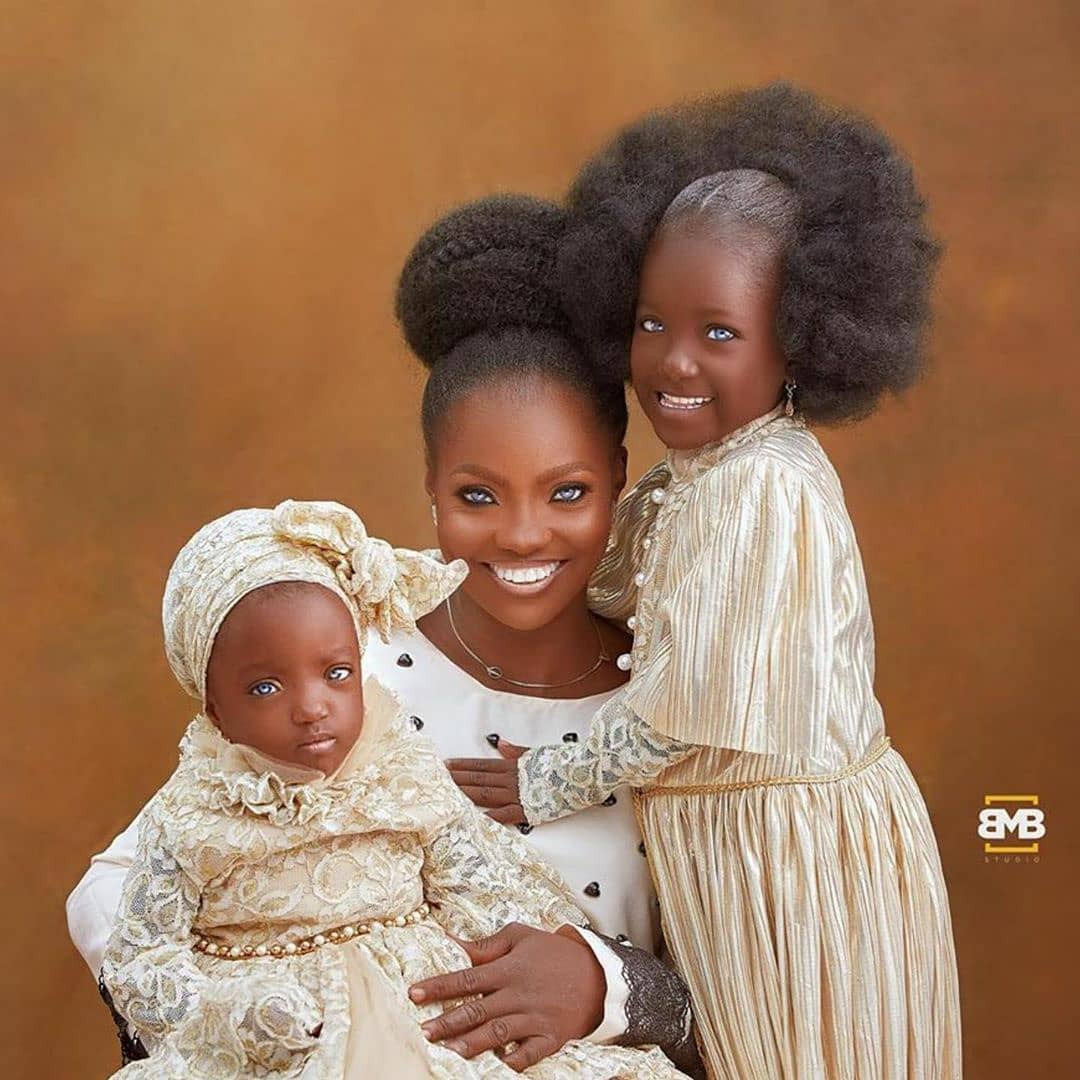 Risikat told Punch that she was born with naturally blue eyes. She revealed that when she was born, her unique features forced her parents to take her to the General Hospital where a series of tests were done and it was revealed that her eyes are perfect.